Walkers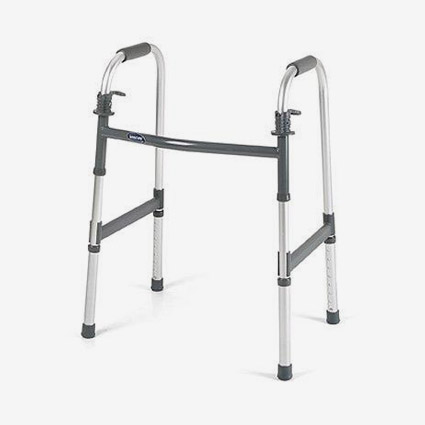 Folding
Folding walker is a frame held in front of the user and which the user leans on during movement.
View More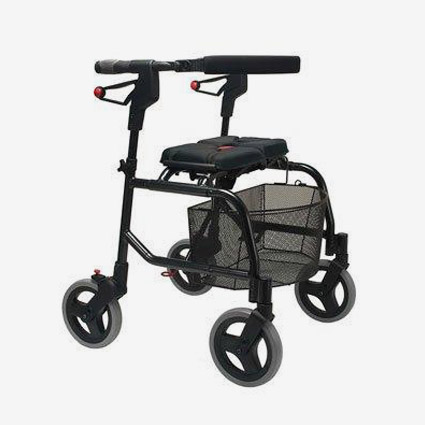 Rollators
The rollator consists of a frame with three or four large wheels, handlebars and a built-in seat, which allows the user to stop and rest when needed. They are adjustable in height and are light-weight.
View More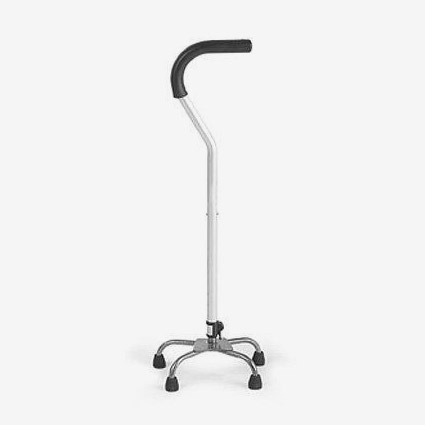 Canes
An assistive cane is a walking stick used as a crutch or mobility aid. Canes can help redistribute weight from a lower leg that is weak or painful, improve stability by increasing the base of support, and provide tactile information about the ground to improve balance.
View More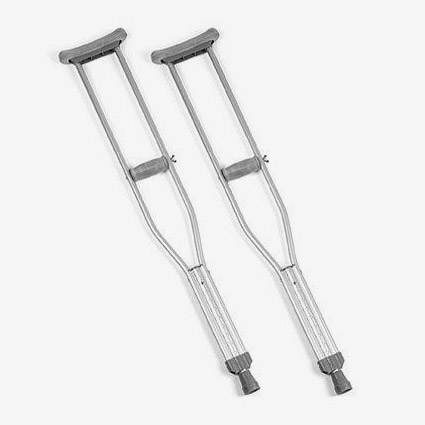 Crutches
A crutch is a mobility aid that transfers weight from the legs to the upper body. It is often used for people who cannot use their legs to support their weight, for reasons ranging from short-term injuries to life-long disabilities.
View More